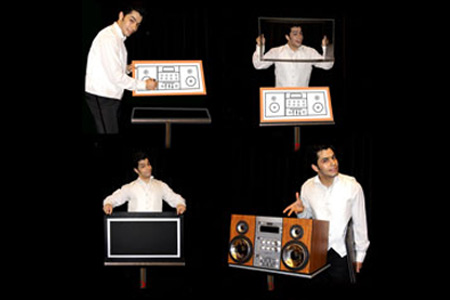 Description
At first the audiences see a painting frame on a table.

The magician takes the frame and draws a CD player on it by a marker.

And then puts it on the table. Then he takes an empty cover and shows it to the audience that is empty. And puts the cover on frame that picture of CD player is drawn on it.

Then he picks the cover and this time the audiences see with disbelief that the painting frame transforms to a big CD player.

Of course the magician can show all sides of CD player to the audiences.

This item is includes a table, a frame, a painting frame and a big CD player.
Return to the catalogue