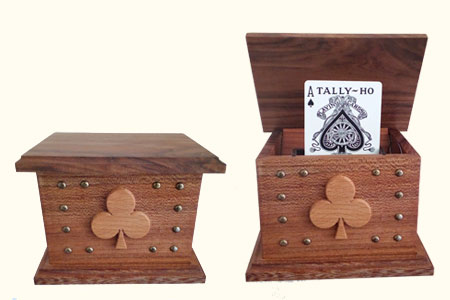 Description
The Card Rise Box is not only a great conversation piece but also a mind blowing effect.
A spectator selects any card from 52. The card is then returned to the deck. The deck is placed inside the "Magic Box".
Then magically, the lid rises and the spectator's selected card begins to rise up out of the box!



The Card Rise Box accommodates both bridge and poker size playing cards!

Beautiful wooden made box.

Totally automatic.
Return to the catalogue