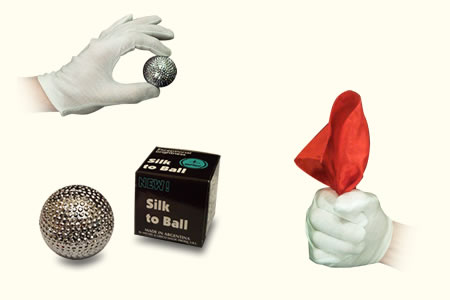 Description
Perfect for the beginning of your Vernet multiplying balls routine

You show a small silk and slowly push it into your closed hand. You do this very visibly.
When the silk is completely inside the hand you open it the silk has been turned into a silver Ball.

The ball may be caused to vanish and re-appear, leading into a Vernet Multipying Ball routine or your favourite ball manipulation.



Vernet manufacturing

Comes without silk


Very easy to handle


Don't be afraid of dropping it


It also matches the other Vernet Balls


Made in chomium plated ABS plastic
Return to the catalogue