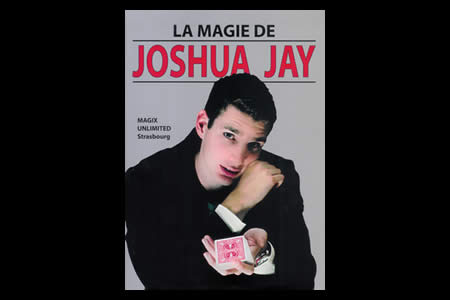 Description
Jeune magicien dont l'indéniable passion pour l'art de la magie l'a poussé sur les chemins de l'écriture. Découvrez de multiples considérations novatrices et critiques permettant des créations originales reposant, pour la plupart, sur des principes nouveaux.

Un souffle de jeunesse pour un art ancestral combiné à un désir de partager de nombreuses connaissances. L'âge et l'enthousiasme de ce jeune auteur tendent à vous faire pénétrer son esprit afin de pouvoir imprégnez vos propres spectacles d'une philosophie toute aussi originale que les tours qu'il propose.


Au sommaire :



Royal assembly

Pulling my string

Button buster

A perplexing pen production

Discreet displacement

Utility discovery

The book cut

The clutter cut

The jay change

Strand hand wedding band

Fancy find flourish

Trumped triumph

Knuckle sandwich aces

Triple thought-off card

Combined interests

Losing diamonds

Shrunken revelation

Triumph in 211

Side show

Pocket jokers

Watch this

Watch out

Coin from silk

Paintbrush penetration

The remote control

Psychometry and me

Beach business cards.


Quelques exemples :



Au cours d'un tour on constate qu'il manque un bouton à la chemise du magicien. Prenant le petit bouton manquant, il le transforme instantanément en un gros bouton qu'il remet à sa chemise. Si le spectateur tire le bouton il s'apercevra qu'il est vraiment cousu.


Le magicien prend un petit bout de corde pour faire le tour du « coupé - raccommodé ». Cependant la corde ne semble pas à la hauteur. Après plusieurs tentatives, la corde s'allonge jusqu'à mesurer plus de deux mètres.


Un élastique s'enclave à vue sur le bracelet de votre montre.


Une télécommande permet au spectateur de faire remonter sa carte choisie sur le dessus du jeu. L'effet se répète plusieurs fois dans des conditions impossibles, la carte choisie remontant sans cesse. En appuyant sur un autre bouton, le spectateur fait descendre la carte sur le dessous du jeu.


: Français, Format : 19,1 x 26,6 cm, 100 pages illustrées.


Return to the catalogue