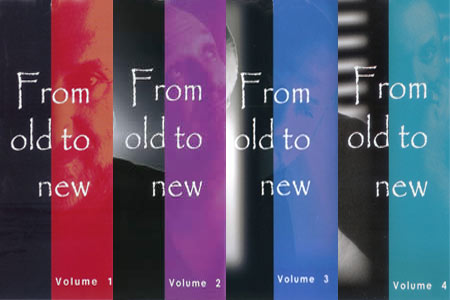 Description
Dominique DUVIVIER est considéré comme une légende par ses pairs.

Autodidacte, son histoire magique sort de l'ordinaire : c'est un fantastique inventeur (il a créé des centaines de tours), le fondateur de célèbre Magic Pub/Cabaret de Paris, le Double Fond.

Grâce à son processus créatif, sa fabrique de miracles, en un mot, sa magie vous n'allez pas pouvoir en ressort vraiment intact.

Comme à son habitude, Dominique Duvivier n'est pas avare en conseils et en tours.


Routines percutantes et déstabilisantes.

Une présentation dynamique.

Des effets très diversifiés et toujours à fort impact !


DVD From old to new Vol.1 :

Au sommaire :


Routine pièce signée

Poker et bridge

La main du mage

Running gag

Double mental

Suivez le chef

Billet d'un dollar

Flying Card, vision 1

Flying Card, vision 2

Flying Card, vision 3

Flying Card, vision 4

Flying Card, vision 5

Bonus :
Interview d'Alexandra et Dominique Duvivier


Langue : Français et anglais - Durée : 150 min.



DVD From old New Vol.2 (D.Duvivier)

3h25 de pur bonheur !

Encore une fois, Dominique Duvivier vous ouvre la porte de son univers et vous invite dans un monde magique étonnant, riche et puissant.

Profitez-en, la matière est là puisque ce n'est pas moins de 3h25 de programme qui vous est proposé dans ce deuxième volume de Duvivier's Magic - From Old to New (entièrement en Français).

13 tours vous seront détaillés par le menu. Des tours de cartes inédits, destructeurs et totalement impossibles ainsi que des classiques revisités.

Des tours de pièces mais aussi le fameux tour des gobelets qui a valu à Dominique Duvivier l'une de ses standings ovation la plus mémorable à la FISM de 1988.

Il vous sera présenté, en bonus, une séance de tours de cartes inédits enchaînés d'environ 15 minutes. Une véritable cession de close-up clefs en main !


DVD extrêmement riche qui passionnera les débutants comme les magiciens expérimentés.


Une approche de la magie originale, loin des sentiers battus.


De véritables bombes magiques vous attendent dans ce numéro incroyable.


Au sommaire :


Démonstrations et explications :
- Lapping 2 pour 2.
- Deux cartes quelconques = deux rois.
- Les gobelets.
- 4ème dimension.
- Tout tarot new wave.
- Double cornelius
- Hal deuce ination.
- Plus rapide que son ombre.
- Les cartes à la poche.
- Changements en série.
- As à travers la table - nouvelle approche.
- Ace assembly 1 et 2.

Techniques :
-Break d'une main.
-Levée double projetée.

Bonus :
-Bêtisier
-Interview de Dominique Duvivier par Gaëtan Bloom.
-Photos commentées.

Langue : Français et anglais – Durée : 3 h 25 mn - DVD 5.



DVD From old New Vol.3 :

Encore un numéro qui repousse les limites du possible !

Vous ressortirez, au terme de ce numéro, riche de plus de 14 tours et techniques revisités ou totalement originaux.

Fidèle à la tradition, Dominique Duvivier, vous accompagnera avec bonne humeur dans les méandres de son imaginaire.

Alliant cartes et pièces, ce volume 3 vous offrira notamment deux enchaînements vous permettant d'introduire votre représentation avec des effets forts mais aussi d'être toujours prêt pour une mini représentation impromptue.


Au sommaire :


Enchaînement 1

Production Différente

Progressive Assembly Méchant

Progressive Assembly Plus Méchant Encore

Finale Double Coupe

Le 3, L'Indicateur de Température

4 As Pancrazi

Blanc Comme Neige

« 3 Paquets de 7 » Photomaton

Pièces dans le Verre

Coin Box

Enchaînement 2

2 Valets = 4 As

Carte Fantôme

Nouvelle Carte à l'Œil

Le Mouvement de Lupin

The Sandwich

Double à l'Œil .

Langue: Français et anglais. Durée : 122 min.


DVD From Old to New Vol.4

Au sommaire:


Ma routine de billet dans la poche.

Production au retournement d'As.

La carte pensée épelée.

La deuxième carte choisie.

Marie-Christine.

Sandwich 1.

Sandwich 2.

Sandwich 3.

Deux pièces françaises.

4 rouges + 4 noires.

Le tour le plus rapide du monde.

La carte à la poche.

4 As sur 4 paquets.

4 As sur 4 paquets rapide !

Upside down mind.

Reverse assembly.

Langue: Français et anglais. Durée : 121 min.

Return to the catalogue