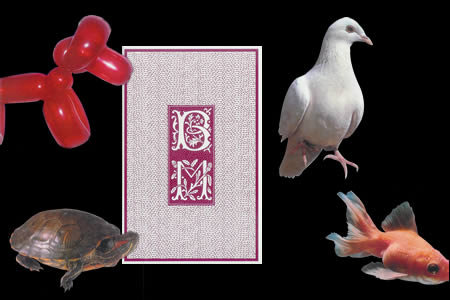 Description
The magician shows some jumbo cards with a nice picture of a pet animal on each.
He promises to give one of the pets as a gift to the audience.
He asks a kid to choose one of the card. The picture is one of dog-shaped balloon.
The magician takes a balloon; makes a dog and gives it to the kid.
Everything can be examined


Easy to perform


Delivered complete ready for use (without balloons)


Size of the cards: 10.1 x 16.2 cm
Return to the catalogue