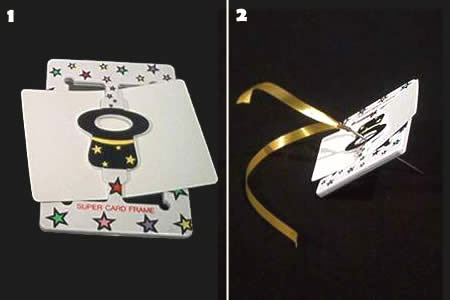 Description
You show a magic window to your friends. It can be skewered by pencils, pen, needles…

You take a playing card, a business card or merely a piece of paper.

You borrow a pencil, a pen or a needle and you pass it through the card against the magic window.

However, when you remove the needle only the card has a hole. The magic window is not damaged.

Tout le matériel peut être donné à examiner.


Aucune manipulation.


Tour complètement automatique.
Return to the catalogue