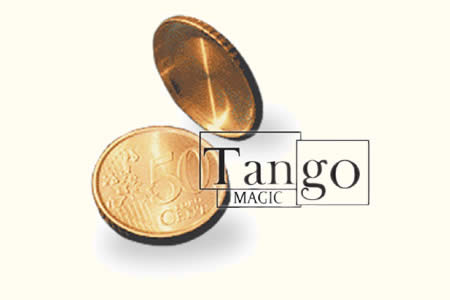 Description
This steel back
expanded shell
cover perfectly a 50 cts € coin.
Put it on a table near a real coin, the audience won't see the difference between both coins.
This shell will allow you to perform
coin teleportations, appearances, disappearance, matrix...
Professional quality.


Everlasting.


Allows you lots of effects !


Is attracted by a magnetic coin.



Return to the catalogue