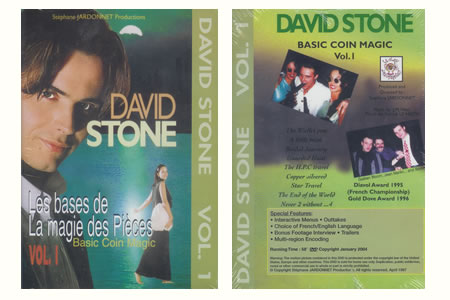 Description
David Stone
presents 9 routines which will amaze people. He reveals
the most guarded secrets in coin magic
.
More than explications, this is a real lesson about coin magic for beginners and amateurs...
SUMMARY :
The wallet Pen
A little trick
Bridal journey
Guarded Hunt
Copper silvered
Star travel
The end of the world
Never 2 without...4.

Running time : 58 minutes.
Language : English / French.
Multi-region encoding.



Return to the catalogue