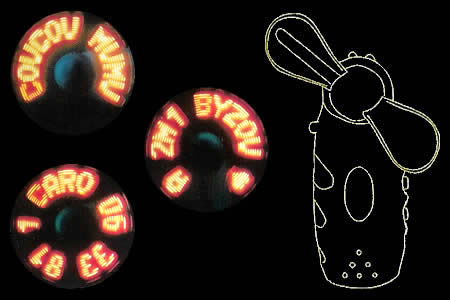 Description
Ideal for an original prediction and efficient, this fan will allow you to perform miracles.
You can record untill 4 messages of 16 letters each.
Very easy to use.


Example of use:

Switch on the fan and the following message appears: "What is your card?". Place the fan apart.

You ask a spectator to choose a card and to loose it into the deck. You find it, but you don't look at it, you prefer placing the card face down on the table.

Now you position the fan on the selected card, the card value appears on it.

You then add a second effect by asking the spectator to return the card on the table: it's the selection.

Return to the catalogue