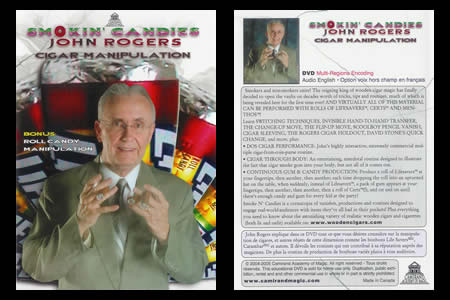 Description
John Rogers explique dans ce DVD tout ce que vous désirez connaître sur la manipulation des cigares, et autres objets de même dimension comme les bonbons Life Savers, Carambar et autres.

Il dévoile les routines qui ont contribué à sa réputation auprès des magiciens. De plus la routine de production de bonbons variés plaira à tout auditoire.


AU SOMMAIRE :


Switching techniques

Invisible hand-to-hand transpher

The change-up move

The flip-up move

Scoolboy pencil vanish

Cigar sleeving

The rogers cigar holdout

David Stone's quick change

Dos cigar performance

Cigar through body

Continuous gum & Candy production


Langue : Anglaise et Française (option voix hors champs en français) - Durée : 66 minutes – DVD multizone.



Return to the catalogue