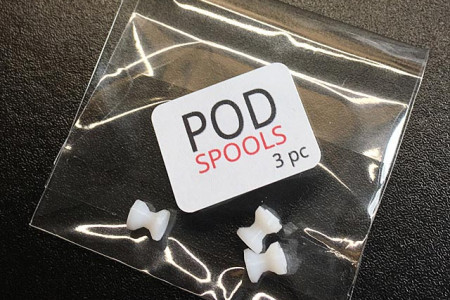 Description
Empty spools for The POD locking reel. Package of 3.

Prepare different types of thread or just have backups handy with these spools.

Load them easily with prestripped thread available in 50 foot lengths on Thread Bullets.

Save money by easily stripping your thread right into the device! Works great with EZ Strip, Vectra Virtuoso and Original Vectra Super Strong Invisible Thread.
Return to the catalogue