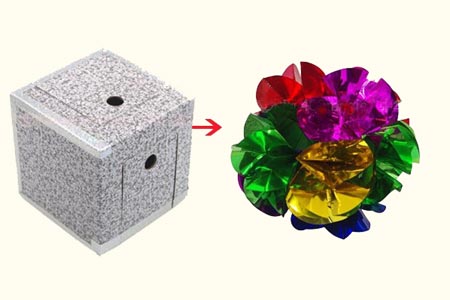 Description
The Performer opens a box and shows the audience that it is empty. Then the magician produces a variety of items from the box, each time showing the audience that the box is still empty. Easy to carry, set-up and perform.

1 piece of compressed paper boxe is included.

Notice: As the compressed paper is easy for the delivery,we compress the box into paper and you have to set up the box by yourself (teaching video for setting up is included.).

Flowers and other things coming out from the box are not included.
Return to the catalogue