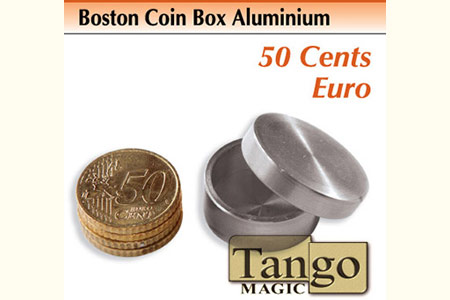 Description
The Magician shows a coin and a Boston box. Put the coin inside the box and close the lid. He waves the box to try show that the coin is still there. He places it on the back of his hand, which hovers a few centimeters over the table. He gives a flick on the box, the coin crosses the box and falls down on the table. The box is opened and is empty.



In this package you will find a finely crafted gimmicked coin set produced by Tango Magic.


Tango Magic produces the highest quality gimmicked coins in the world. Tango stands behind their products to guarantee your success.
Return to the catalogue