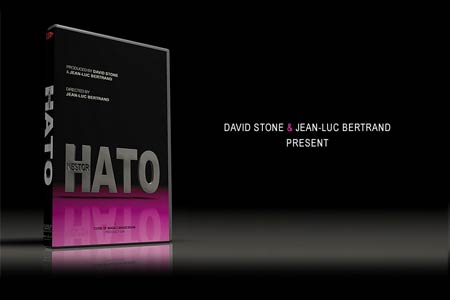 Description
C'est avec un numéro de manipulation de cartes hors du commun, que Nestor Hato se fait connaître très rapidement. En seulement quelques années, il devient l'un des artistes visuels les plus demandés de sa génération.
En plus de son immense talent scénique, Nestor s'avère un close-up man hors pair doublé d'un créateur génial.
Il vient de créer un gimmick révolutionnaire permettant de effets d'une ingéniosité à couper le souffle.
Découvrez son génie en close-up mis en avant par les producteurs des DVDs « The Real Secrets Of Magic » .
Imaginez un gimmick d'une simplicité étonnante que vous pourrez ajouter à n'importe quel jeu de cartes…
Le Nestorizer vous permettra d'améliorer un grand nombre d'effets et d'en créer des dizaines…
Associant simplicité, efficacité et innovation, placé dans n'importe quel jeu de cartes il deviendra invisible et vous offrira une liste sans fin d'effets ou de techniques…
Changement de couleurs

Fioritures impossibles

Spook

Ejections

Houlettes

Contrôles

Changes

Sandwich

Productions Changes à vue

Filages

Jeu Hanté

Transformations

Double du milieu…

Le gimmick Nestorizer est fourni. Vidéo en ligne.

Langue : français, anglais.
Return to the catalogue