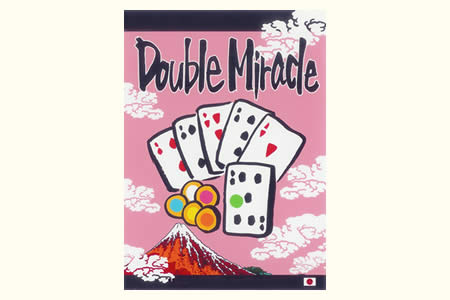 Description
The performer displays a deck, five poker chips and a envelope with a prediction inside.
A spectator is asked to insert a face down card into a face up deck.
The performer removes the five cards following the inserted card, and place each of them face down on the table.
The spectator freely selects a poker chip out of the five poker chips and put it on one of the five cards (free selection).
The magician then opens the envelope that contains
a card matching the chosen one, with a coloured circle matching the poker chip colour.
All can be given to examination
Delivered complete
Easy to perform
Very visual effect
The trick is delivered with an internet
code
for you to watch bonus
video clip including performances and explanations.
Return to the catalogue