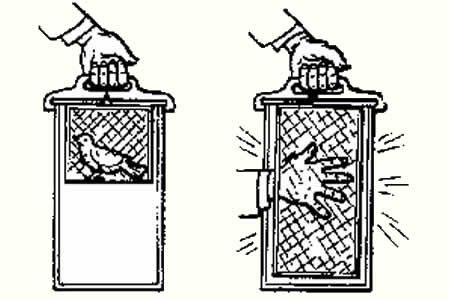 Description
The magician is seen to be holding a some sort of hanger. From it hangs down a black cloth and in front of it is a white net. The bottom portion of the net is folded up and a dove is within the fold of the net.
A second later, the net falls down and the dove is seen to have vanished !


Very easy to realize.

Beautiful item : looks like velvet.

Dimensions : 71 cm (28.4") high, and 36 cm (14.4") wide.
Return to the catalogue