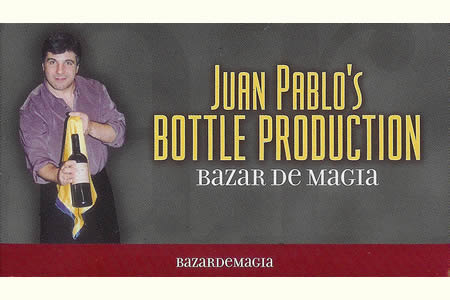 Description

A trick by Juan Pablo, one of the famous South America magicians.

The effect:

The magician enters the stage holding two silk handkerchiefs, one in each hand.

He displays each of the silks, showing they conceal nothing... or so it seems.

In a flash, a full bottle of wine or champagne appears between the silks!

His hands are empty and everything may be immediately handed out for complete examination.



Comes with the ingenious new gimmick,

silk handkerchiefs

and instructions.

Return to the catalogue