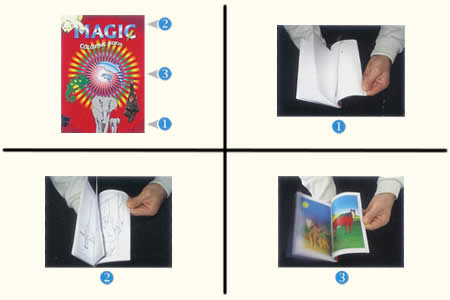 Description
This
automatic trick
, immediately performable, will amaze the children as well as the adults.
You first show that the pages are completely white on both sides. (Fig. 1)

You make a magic move and animals have appeared on the pages. (Fig. 2)

Now you just have to colour them! (Fig. 3)
Sizes: 21,5 x 14 cm.
Return to the catalogue