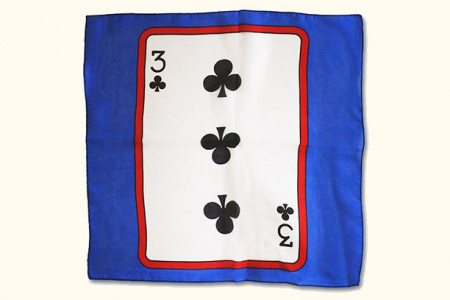 Description
Show a silk with a white card to the audience. Then, a spectator choose a card, watch it, and put it back in the deck.
Then take the silk, place it in your fist, say some cabalistic locutions, and HOP !!! The silk is printed with the chosen card.
But these silks can also be used in numerous routines involving cards !
Sale separatly : 10 of hearts, queen of clubs, or white card.
Dimensions : 30 cm (12") on side.
100 % pure silk.
Return to the catalogue