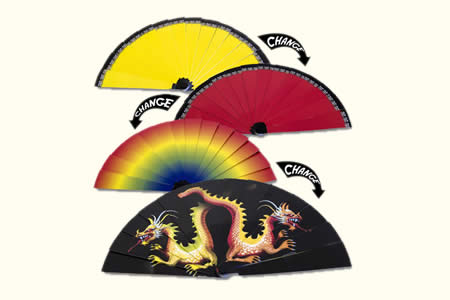 Description
This fan can successively change its colour. First it appears yellow. Turn it and you show a rainbow coloured fan.

You turn it again and it appears to be red. On the other side it's now emblazoned with beautiful dragons.


Well manufactured fan.

Comme vous pouvez le constater sur la vidéo vous pourrez au final,dédoubler l'éventail; pour cela il faudra par contre vous en procurer un second.
Return to the catalogue