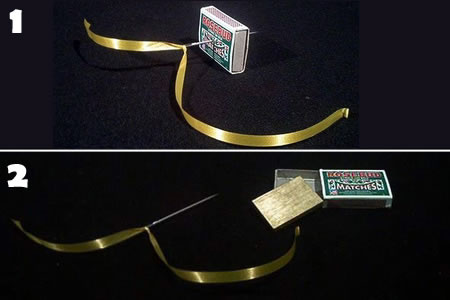 Description
You take a matchbox from your pocket. You don't open it but you jar it. The audience hear the sound of the matches inside the box.
Next you take a needle with a wire and you transperce the matchbox with it.
Until now that is totally normal (...),but when you give the matchbox to a spectator for examination, he will open it and he will be very disappointed : there is a block of brass inside the box !
Size of the block : 4,5*3*1 cm (1.8*1.2*0.4").
Return to the catalogue