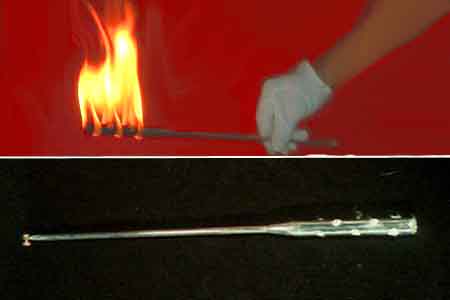 Description
This is a quick and impressive opening effect.
You enter on stage with a lit flaming torch in your hand. You feel sorry to not have a cane ,so you just have to transform your flaming torch in a cane, and you can now go on your show !
Apparition wand sold separately.
Return to the catalogue