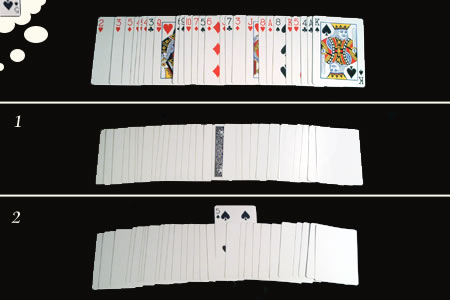 Description
Easy To DO!

No Sleight Of Hand Required!

An amazing deck of Bicycle cards that allows you to do a miracle - yet is EASY TO DO.
Effect
Imagine removing a strange deck of cards with no faces and no backs - the whole deck is freely shown blank. Suddenly one blank card develops a face and then a back. Then, the entire deck instantly has faces and backs. One quick cut of the cards and they are all blank again. It looks amazing. The faces and backs develop and disappear in a stunning manner.

Bicycle Deck
Poker format
Available in blue or red
Très visuel et aussi très pratique pour terminer une routine de cartomagie en inversant le processus.
La meilleure version de Bicycle
Return to the catalogue