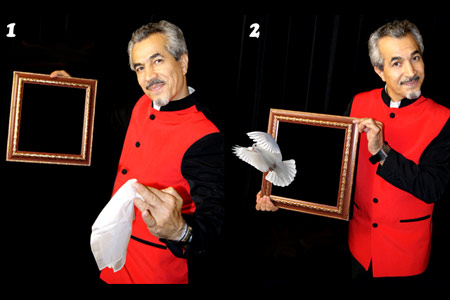 Description
Voici un formidable final pour un "dancing hank" ! En effet le "dancing Hank" est le tour qui permet de donner vie à un foulard. Ce dernier bouge et s'envole autour du magicien.
L'effet : Transformez un foulard blanc en une colombe d'une manière rapide, surprenante et efficace ! Le foulard part réellement à l'intérieur d'un magnifique cadre et se transforme en colombe dans son envol.
Facile à faire
Effet flash
Fabrication Toramagic
Dimensions du cadre : 38 x 35 cm

Return to the catalogue


We advise you with this product :
1.
Ultra Dancing Hank
265 €

3.
Dancing Silk
23 €