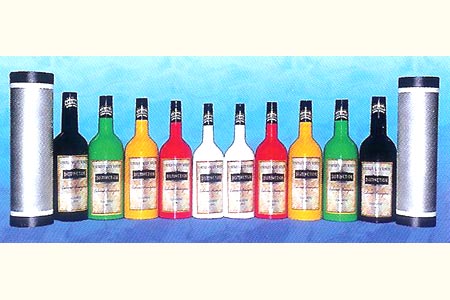 Description
Une nouvelle version de multiplication de bouteilles encore plus visuelle car les bouteilles sont en couleur !
Une belle amélioration d'un grand classique dans la magie.
L'effet est le suivant :
Sur une table face à vous, deux tubes. Soulevez celui de droite, une bouteille noire s'y cache. Soulevez celui de gauche, un verre. Vous reposez les tubes. Soulevez-les de nouveau, la bouteille noire se retrouve à gauche et le tube de droite contient le verre ! Ce passe-passe pourra être répété plusieurs fois mais les choses s'emballent, il y a maintenant une bouteille noire sous chaque tube.
Ôtez une des deux bouteilles afin de reprendre votre passe-passe. Mais malheureusement les bouteilles ne cessent d'apparaître comme par enchantement et avec des couleurs différentes à chaque fois en plus ! Dès que le tube est posé puis retiré, une nouvelle bouteille d'une nouvelle couleur apparait ! C'est à en devenir dingue !
Vous pourrez obtenir jusqu'à 10 bouteilles.
Une belle routine, super visuelle
Drôle et facile à réaliser
Deux des 10 bouteilles peuvent être facilement modifiées pour contenir du liquide
Une qualité améliorée
Dvd explicatif en anglais

Return to the catalogue


We advise you with this product :
1.
Brandy glass
9 €