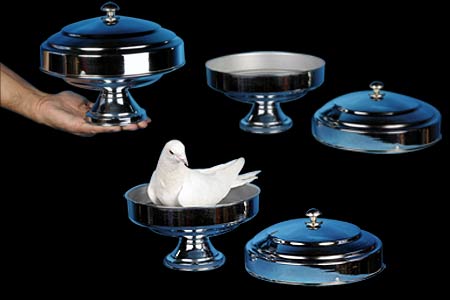 Description
Voici une
casserole métallique de Tora
.
Vous montrez cette casserole qui est
vide
. Puis la reposez sur une table. Placez le couvercle sur la casserole.
Faites une passe magique. Soulevez le couvercle, tout le monde pourra s'apercevoir que
3 colombes sont apparues dans la casserole
.
Libération rapide de la charge
Matériaux esthétiques légers et très résistants.
Dimensions :
Diamètre du plat :
22,5 cm
Hauteur du plat :
20 cm.

Return to the catalogue


We advise you with this product :
1.
Vanishing dove cage (New model)
935 €