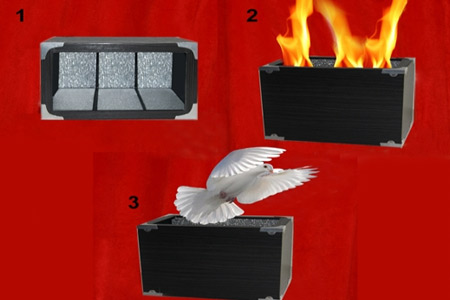 Description
Cette jolie
boîte rectangulaire
, aux couleurs très vives, liserés rouges et cercles jaunes va en épater plus d'un.
Tout d'abord vous montrez que la boîte est bien vide.
Alors que vous la tenez toujours dans votre main, des
flammes surgissent
comme par enchantement.
Concentrez vous sur le feu…les flammes disparaissent…et une colombe surgit !
Fabrication Tora
Peut être réalisé n'importe où et totalement entouré
Complètement automatique et très confortable pour la colombe
Dimensions :
Longueur : 22 cm
Largeur :
11,5 cm
Hauteur :
15 cm

Return to the catalogue


We advise you with this product :
1.
Wonderful Box
225 €