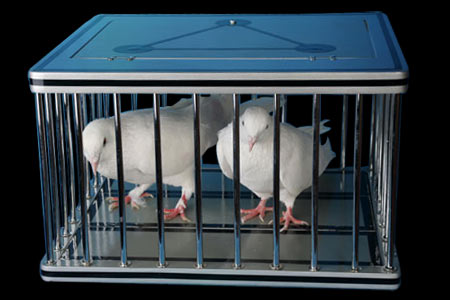 Description
Imaginez une jolie
cage en bois argentée
posée sur une table. Celle-ci est à demi couverte par un joli foulard de velours.
Cette
cage est vide
. Montrez-la bien aux spectateurs.
C'est alors que vous décidez de recouvrir entièrement la cage à l'aide du foulard.
Une fraction de secondes plus tard ôtez le foulard…des
colombes sont apparues dans la cage
.
Foulard fourni avec le tour
Le tour peut être réalisé totalement entouré
Fonctionnement similaire à celui d'une cage au lion en feu
Vous pouvez aussi faire apparaître des lapins ou des peluches
Dimensions de la cage : 34 x 30 x 20,5 cm.
Tissu fourni.

Return to the catalogue


We advise you with this product :
1.
Vanishing dove cage (New model)
935 €