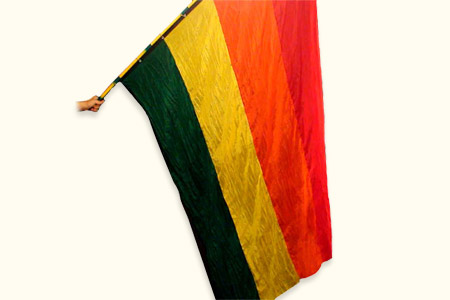 Description
Produisez dans votre numéro un
drapeau géant très coloré
. Cette production est très
rapide et énormément visuelle
puisque le magicien fait apparaître du néant un drapeau géant.
De plus, cet énorme drapeau pourrait vous servir à
cacher une personne
afin par exemple de réaliser un changement de costume ou un échange de personne (mâle des indes)…
Drapeau géant qui se déplie automatiquement
Facile à intégrer dans un numéro
Peu servir de camouflage pour un changement rapide de costume

Longueur du bâton (Drapeau plié) :
40 cm
Longueur du bâton déplié :
195 cm
Dimensions du drapeau :
165 cm x 169 cm.

Return to the catalogue


We advise you with this product :
1.
The Art of Costume Changing
30 €

2.
Human substitution
1550 €