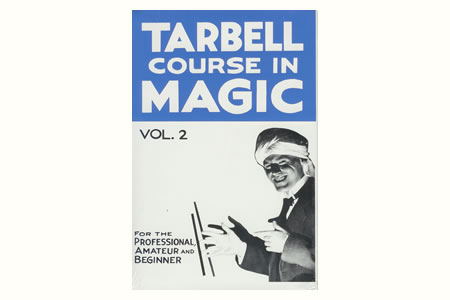 Description
Ce livre est tiré de la collection 'Tarbell Course In Magic', la Bible de la magie en 8 volumes
qui couvre toutes les disciplines de la Magie et tous les thèmes classiques! (en anglais) !!!
Sommaire du volume 2 :
How To Please Your Audience

Magic With Wands

Double Paper Mysteries

Magic With Coins

Cigarette Magic

Card Sleights

Selected Card Mysteries

Rising Cards

Egg Magic

Billiard Ball Manipulation

Handkerchief Magic

Rope Magic

'Ghostlite' Mysteries

Illusions (low cost)


Couverture Rigide - Illustré - 410 pages.



Return to the catalogue
This item is no longer
sold on Magicaplanet