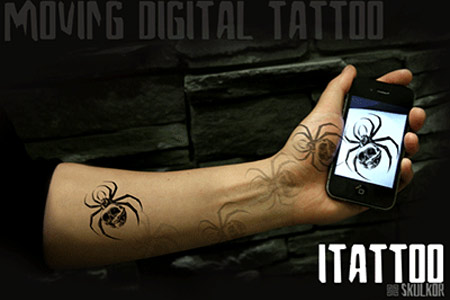 Description
Tattoo is a life style. A PAINFUL ONE.
What if you can move the tattoo off a googled image OFF YOUR PHONE, and seal it on your skin. The modern and painless way to tattoo!
What if it's not just any tattoo? What if it's a company logo? What if it's a name? What if it's a birthday or anniversary greeting? ESP symbol? The possibilities are endless.
Modern effect, for the modern magician

Return to the catalogue
This item is no longer
sold on Magicaplanet