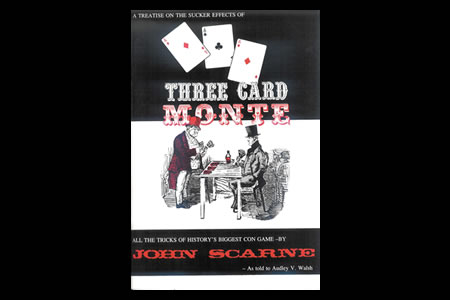 Description
Ce livret présente en détail le jeu d'arnaque qui rapporte le plus d'argent – encore plus que le bonneteau et le jeu de l'allumette cumulés. Avec seulement deux heures de pratique, n'importe qui peut devenir assez bon pour émerveiller les autres.


AU SOMMAIRE :


Definition of Gambling Terms

Foreword

Introduction

Grifter's Signals

Familiar Phases in Gambling

Three Card Monte

Series of Deceptive Moves

Bend of Crimped Croner, Grifter Method

The Flip

The Flip Change

Grifter's Marked Corner

Scarne's Monte Slide

Scarne's Triple Climax

Scarne's Method of Crimped Corner

Scarne's Marked Corner

The Stamped Ace

Scarne's Method of Torn Corner

Scarne's Push Over Change

Mexican Turn Over

The Daub


Langue : anglais - Format : 13,5 x 20,5 cm - 48 pages.



Retour au catalogue