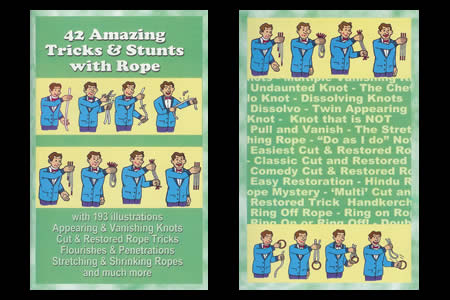 Description
Avec un simple morceau de corde, vous pouvez réaliser des centaines de tours aussi amusants les uns que les autres.
Le tour le plus célèbre est celui du
coupé-racommodé
, une corde étant coupée en deux avant d'être restaurée.
Avec ce livre, apprenez la magie des cordes en parcourant les instructions détaillées des
42 meilleurs tours
réalisables avec des cordes comme par exemple « The appearing knot » (le nœud qui apparaît), « Easy restoration » (raccommodé facile) ou encore « Ring in the knot » (la bague dans le noeud)…
Au sommaire :
Rope flourishes, appearing and dissolving knots.
Cut & restored rope effects.
Rope penetrations and other rope tricks
46 pages illustrées. En anglais.
Retour au catalogue