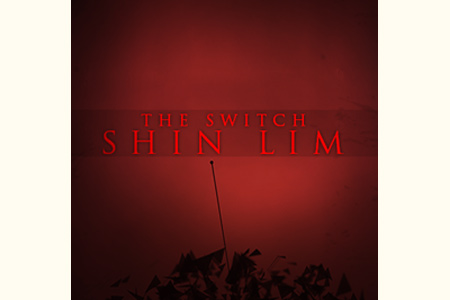 Description
Une technique incroyable sortie de l'esprit ultra-créatif de Shin Lim : The Switch est le moyen le plus propre pour changer une carte pliée par une autre. Vous pourrez réaliser des miracles... le tour dont tous les magiciens ont toujours rêve : une carte signée voyage dans la main du spectateur !
Imaginez que vous placez une carte de prédiction sur une table, dans la main d'un spectateur, ou dans une boîte transparente, etc ...
Depuis le départ, tous les spectateurs peuvent voir cette carte de prédiction pliée. Vous invitez ensuite un autre spectateur à sélectionner une carte au hasard dans un jeu, puis à la signer, et à la remettre dans le jeu.
Le spectateur qui tint la prédiction pliée depuis le départ est invité à ouvrir ses mains, en la prenant, on se rend compte que la prédiction n'est autre que la carte signé ! Magnifique et inexplicable !
The Switch est la manière la plus propre pour passer d'une carte à l'autre, car il n'y a pas de boîte, pas d'enveloppe, rien ! Idéal pour cette routine décrit précédemment, mais aussi pour bien d'autres applications comme des changements de couleurs...
Vous devez le voir pour le croire ??? Regardez la vidéo, vous m'en direz des nouvelles.
Technique magnifique
Permet multiples applications
Livré avec accessoire spécial et dvd en Anglais
Une création signée Shin Lim

Retour au catalogue
Cet article n'est
plus vendu sur Magicaplanet