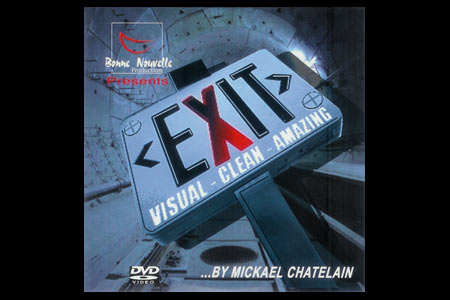 Description
Ce tour de
Mickaël Chatelain
qui a été présenté au Plus Grand Cabaret Du Monde par Bernard Billis est enfin disponible.
Ouvrez un paquet de cartes neuf
que vous montrez au public et demandez à un
spectateur de choisir une carte
que vous ne voyez bien évidemment pas.
Cette carte est ensuite
remise dans le paquet
qui est à son tour remise dans son
étui puis refermé
.
C'est alors que vous
recouvrez l'étui par un simple foulard un très bref instant
et lorsque vous ôtez le foulard on découvre que la
carte choisie s'est glissé entre l'étui et le cellophane qui l'entoure…
Faites alors sortir la carte par le spectateur !
Le DVD que vous recevrez explique comment fabriquer le gimmick (non fourni).
Effet très visuel et très clean

Vraiment très simple à réaliser, tour quasiment automatique

Foulard ordinaire, non truqué

Peut constituer le final d'une routine de carte ambitieuse

Livré sans jeu Bicycle ni foulard

Return to the catalogue


You can find this magic item in :
1.
Coffret Wanted
75 €