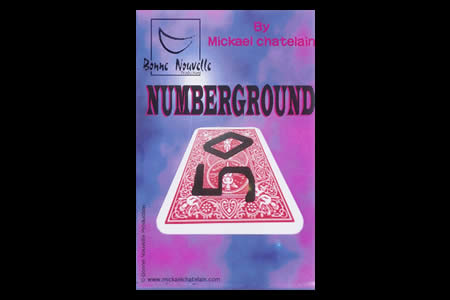 Description
Les tours de
Mickaël Chatelain
sont toujours très visuels, très trompeurs et faciles à présenter.
Avec
Numberground
, il ajoute un nouveau bijou à sa collection.
Il s'agit encore ici d'un effet très fort et très visuel qui stupéfiera fortement votre public.
L'effet :
Sur le dos d'une carte à jouer, vous avez noté très clairement, à l'aide d'un marqueur, le nom de la carte que le spectateur va choisir.
Vous lui montrez ce que vous avez écrit, et vous constatez qu'il ne s'agit pas de la carte qu'il vient de choisir.
Vous ne vous démontez pas et
secouez très doucement la carte, et votre inscription commence à se transformer très visuellement pour correspondre à 100% à la carte choisie.
Une transformation magique !
Vous ne tenez la carte portant l'inscription que du bout des doigts et vous pouvez la montrer des deux côtés !
Un effet similaire à 'Wiregram', qui trouvera une place de choix parmi vos autres tours de cartes.
Très facile à présenter


Prêt à fonctionner (pas de préparation)


Ce gimmick est utilisable dans de nombreuses routines


Qualité bicycle

Return to the catalogue


We advise you with this product :
1.
Métamorphose (M. Chatelain)
25 €