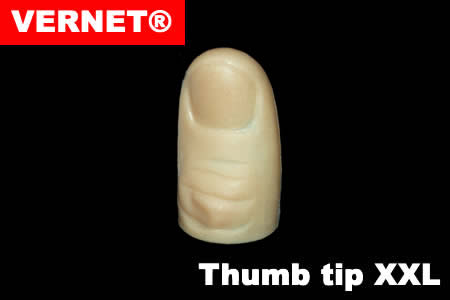 Description
Faite disparaître puis réapparaître un petit foulard
autant de fois que vous le désirez et là où vous le souhaitez !!!
Faux pouce tout à fait classique, cependant il a la particularité d'être plus gros … et donc d'être mieux
adapté aux gros doigts.
Il a l'aspect et la couleur des faux pouces de la gamme Vernet.
Dimensions :
5 cm de long pour environ 2,7 cm de diamètre.
De plus il est fabriqué par la marque Vernet se qui garantie sans faille sa bonne qualité.

Return to the catalogue


We advise you with this product :
2.
DVD The Secrets of Thumb Tips
22.5 €