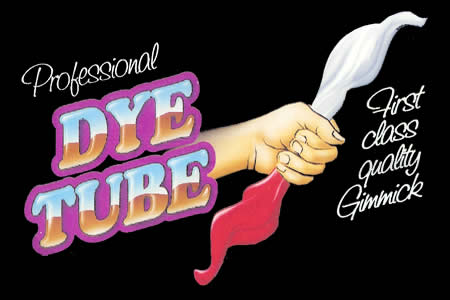 Description
Commencez par montrer vos mains vides et dites que vous êtes capable de
changer la couleur d'un foulard lorsque vous le mettez dans votre main
.
Prenez alors un
foulard rouge et placez-le dans votre poing
. Lorsque le foulard va ressortir de votre main, le public restera sans doute bouche bée.
Le foulard est maintenant blanc
.
Vous pourrez si vous le souhaitez le changer à nouveau en sa couleur initiale.
Il est possible d'utiliser ce gimmick pour diverses applications comme le changement de couleur de balles en mousse ou la réalisation d'un blendo coloré...
Par sa forme particulière, ce tube Manicolore permet de charger plusieurs foulards ou balles mousse dans votre poing.
Manicolor Vernet.
Très simple à utiliser.
Foulards non fournis
Diverses utilisations possibles
Dimensions du tube :
Longueur : 5,5 cm
Diamètre : 1,9 cm

Return to the catalogue


We advise you with this product :
1.
Giant Blendo
30 €