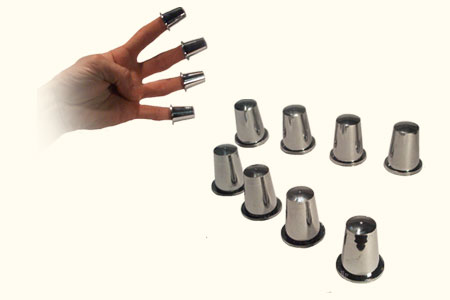 Description
Le magicien présente un dé à coudre sur son index.
Le dé apparaît, disparaît et réapparaît sur l'autre index.
Puis, il se multiplie et chaque doigt porte un dé à son extrémité !
Pour l'effet final, huit dés apparaissent aux bouts des doigts des deux mains.
Version Chromé!
4 dés + 4 dés coquilles



Return to the catalogue


You can find this magic item in :
1.
Lot Dés à Coudre
35 €

We advise you with this product :
1.
Color Thimbles (Vernet)
16.5 €