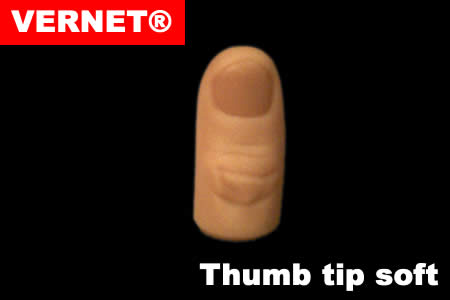 Description
Voici encore un autre modèle pour compléter la panoplie des faux- doigts Vernet.
Dernier né des FP Vernet: le modèle souple (Soft).
Longueur: 5 cm.

Forme et couleur identiques aux faux-pouce classique Vernet.

Le plastique souple épousera mieux la forme de votre pouce.

Return to the catalogue


We advise you with this product :
2.
DVD The Secrets of Thumb Tips
22.5 €