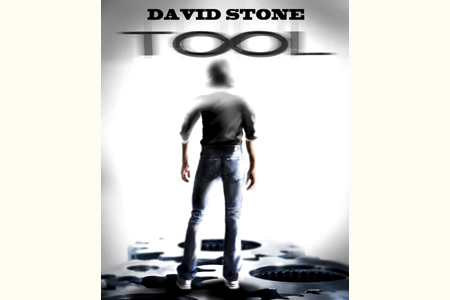 Descripción
TOOL es mucho más que un gimmick:
¡Es un verdadero UTENSILIO MÁGICO que te permitirá presentar más de 11 rutinas diferentes, unas más fáciles que las otras!
DVD EN FRANCÉS E INGLÉS fácilmente comprensible al ver las imágenes.
Imaginez…
- Changer la couleur du dos des cartes à vue et sans aucune manipulation
- Reconstituer en une fraction de seconde une carte SIGNÉE et déchirée
- Faire apparaitre à vue votre carte de visite ou votre carte de crédit
- Faire mélanger les cartes par vos spectateurs et aussitôt produire les 4 as
- Proposer l'illusion de "La Malle des Indes" en close-up avec des cartes
- Présenter une version de "la carte au couteau" totalement incompréhensible !
- Faire réapparaitre une carte signée à l'intérieur d'un étui resté sur la table!
- Transformer à vue une pièce de monnaie en billet de banque
- Faites toucher 4 cartes : Elles indiquent l'année de naissance d'un spectateur
- Déchirer le couvercle d'un étui de cartes et le reconstituer à vue!
- Faire instantanément se retourner toutes les cartes d'un jeu… sauf celle choisie
- Faire disparaitre des cartes de vos mains sans qu'on ne les quitte des yeux
11 routines professionnelles, testées sur le public et qui ont fait la réputation de David Stone en close-up !
Au Sommaire du DVD :

1- COLORS
Le tour d'entrée idéal avec des cartes! Un changement de couleur à vu, tout est ensuite laissé à l'examen … Le magicien sort un jeu à dos bleus d'un étui rouge. Il demande à un spectateur de toucher une carte au hasard. Le magicien frotte la carte choisie sur l'étui et son dos devient rouge ! Le magicien frotte alors l'étui sur le jeu bleu… qui change de couleur a vu et devient rouge. Toutes les cartes sont devenues rouges et aussitôt remises à l'examen
2- WRONG CARD
Le classique effet du magicien qui ne retrouve pas la bonne carte choisie. Il prend l'étui, caresse la mauvaise carte et celle ci se change à vu en la bonne ! Aucun forçage, la carte peut être signée et l'effet est ultra magique et visuel
3- SIGNED, TORN… AND VISUALLY RESTORED
Pour la première fois, vous allez enfin pouvoir présenter en situation PROFESSIONNELLE une carte signée, déchirée et instantanément restaurée A VUE sans manipulation compliquée. Vous savez faire une levée triple ? Vous pourrez faire cette routine killer en moins de 10 minutes d'entrainement !
4- CARD SHARK
Sans conteste l'une des démonstrations de tricherie les plus faciles à réaliser et pourtant l'une des plus impressionnantes ! Imaginez : Vous sortez les cartes de l'étui, coupez le jeu en deux pour le donner à mélanger à deux spectateurs différents. Vous reprenez les cartes et aussitôt vous pouvez produire les quatre as (par exemple…) ! Pas d'empalmage, pas de manipulation compliqué, aussi clean et rapide que cette description, grâce à une utilisation astucieuse du gimmick.
5- IN THE BOX !
La carte signée qui disparaît du jeu pour réapparaitre dans l'étui est un classique de la cartomagie, mais l'empalmage et la mise en place de la carte dans l'étui sont si difficiles à réaliser en conditions réelles que peu de magiciens la pratique. Ici, pas d'empalmage, juste une technique toute simple à apprendre !
Vous faites choisir et signer une carte qui est remise dans le jeu. Le magicien explique que pour la retrouver, il va utiliser sa carte de crédit (ou sa carte de visite…). Il frotte l'étui de cartes sur le jeu et aussitôt sa carte de crédit apparait à vu sur le jeu ! Il la confie au spectateur en lui demandant de l'enfoncer où il veut dans le jeu et coupe à l'endroit où le spectateur à enfoncé la carte de crédit. Mais le spectateur n'a pas coupé sur la bonne carte… Après deux autres essais infructueux, le magicien montre que la carte signée a totalement disparu du jeu !
Il montre ses mains complètement vides, prend l'étui posé sur la table… et en extrait la carte signée !
6- ILLUSION
Présentez la Malle des Indes, un classique de la Grande Illusion réalisable en close-up et AUTOMATIQUE ! Le magicien sort un as de pique et une dame de cœur du jeu. Il présente l'as de pique comme « le magicien » que sa partenaire, la dame de cœur, va enfermer dans l'étui qui représentera une malle. Le magicien glisse alors ouvertement l'as de pique dans l'étui qu'il referme soigneusement. La dame de cœur est posée face en l'air sur le jeu. Le magicien prend l'étui et le tape sur la dame de cœur qui se change aussitôt et A VU en l'as de pique ! On ouvre l'étui pour en sortir la dame de cœur ! Un effet visuel, simple, idéal pour la télévision mais aussi pour les enfants…
7- BIRTH DATE
Un peu de mentalisme ? Le magicien demande à une spectatrice de lui désigner quatre personnes parmi le public qui la connaissent bien. Chacune d'elle touche une carte au hasard dans le jeu tenu face en bas, et les 4 cartes sont délicatement posées sur le jeu, sans aucun mouvement suspect. Le magicien demande alors à la spectatrice de retourner face en l'air ces quatre cartes… Elles indiquent sa date de naissance !
Difficile à croire, mais pourtant AUTOMATQUE !
Aucune manipulation !
8- KNIFE
Vous connaissez la fameuse Carte au couteau de Gaëtan Bloom ? Dans cette version le spectateur mélange LUI MÊME les cartes, les remet LUI MÊME dans l'étui… que vous verrouillez aussitôt avec un élastique pour en empêcher les cartes d'en sortir ! ET pourtant… un couteau est remis au spectateur, l'étui de cartes est jeté dans un sac en papier montré vide et vous empalez le sac sur le couteau : La carte signée apparaît empalée sur le couteau alors que l'étui est toujours fermée par l'élastique… Tout est laissé à l'examen…
Pas d'empalmage, diabolique, ultra simple et hyper facile à réaliser !
9- WILLIAM PRO
Le magicien fait choisir une carte aussitôt perdue dans le jeu de manière très clean. Le magicien frotte l'étui sur le jeu comme pour une passe magique : Toutes les cartes se retournent a vu… sauf la carte choisie… et tout peut aussitôt être laissé à l'examen !
10- TRIUMPH
Le magicien fait choisir une carte qu'il perd en mélangeant le jeu. Pour compliquer le tout, il décide de mélanger les cartes moitié face en l'air et face en bas. On voit vraiment que les cartes sont dans tous les sens. Une simple passe magique avec l'étui au dessus du jeu… et toutes les cartes se retrouvent instantanément face en l'air… sauf la carte choisie ! Une version facile, visuelle et faisable debout en cocktail du classique effet « Triomphe »
11- GHOST CARD
Le magicien fait tirer une carte qui est ensuite perdue dans le jeu. Il prend ensuite quatre cartes parmi lesquelles il pense que se trouve la carte du spectateur. On voit clairement les 4 cartes en main et pourtant, une simple passe magique et toutes les cartes disparaissent des mains du magicien… sauf la carte choisie. Pas d'empalmage ! Encore une utilisation originale et diabolique du gimmick pour un effet rapide, original et visuel !
EN BONUS
- Un final de carte ambitieuse où la carte signée apparaît à vue sur le dessus du jeu
- Une apparition des 4 as ultra facile à réaliser
- Faites disparaître une carte choisie à vue !
- Change visuel d'une carte de crédit en billet de banque
- Impression à vue d'un billet emprunté sur le dos d'une carte signée
Vous recevez :
Un DVD explicatif avec plus de 11 routines
2 gimmicks (Un pour le training, un pour les shows) qu'ils soient rouges ou bleus.
DVD Français/English NTSC
Facile à faire
Toutes les routines sont totalement differentes
Immédiatement refaisable, le reset est ultra rapide
Pas d'empalmage ni de technique compliquée
Les boites sont EXAMINABLES et les GIMMICKS conçus pour une utilisation intensive

Volver al catálogo