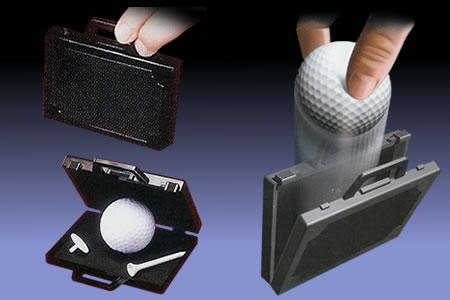 Description
Montrez à vos spectateurs une mini mallette, ouvrez-la et sortez en un support de balle de golf.
Refermez la mallette maintenant vide puis rouvrez-la pour en sortir une balle de golf.
L'effet est stupéfiant car le diamètre de
la balle est 2,5 fois supérieur à l'épaisseur de la mallette.
Pour prouver la réalité du phénomène vous tapotez sur le fond et le couvercle de la mallette : les parois sont dures !
Dimensions :
Mallette : 10 x 7 x 1,7 cm.
Balle de Golf : 4 cm de diamètre.

Return to the catalogue


We advise you with this product :
1.
Le Coffret de Merlin (Tenyo)
28 €