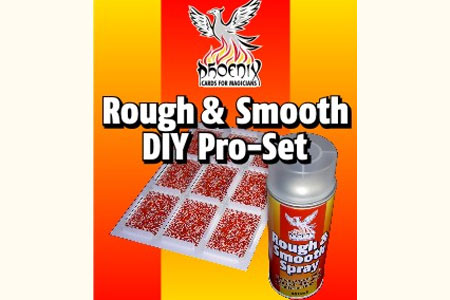 Description
Ce lot comporte un spray Phoenix de 400 ml et une planche faite pour étaler toutes las cartes de votre jeu afin de les traiter. Grâce à elle, les cartes ne s'envoleront pas sous le souffle du spray et vous obtiendrez une qualité obtimale.
Planche pour jeu au format poker

Return to the catalogue


The items from this "Magic Set"
1.
Phoenix Rough & Smooth Spray
20 €

2.
Phoenix Spray-Grid (Poker)
14.5 €