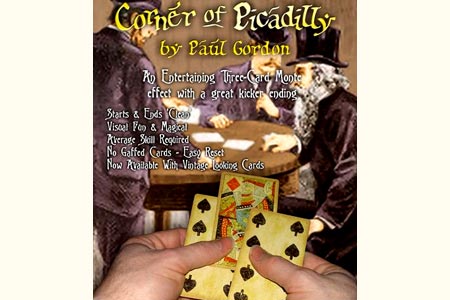 Description
An entertaining Three-Card Monte effect with a great kicker ending. Perfect for every closeup magician.
Starts & Ends 'Clean' Visual Fun & Magical Average Skill Required No Gaffed Cards - Easy Reset Now available with vintage looking playing cards of the Gypsy Deck, usually with the the King of Diamonds and a high black spot card like the Nine of Spades.

Return to the catalogue


We advise you with this product :
1.
The Gypsy Deck (Marqued)
24.5 €

2.
The Gypsy Curse (DVD + Gimmick)
29.5 €