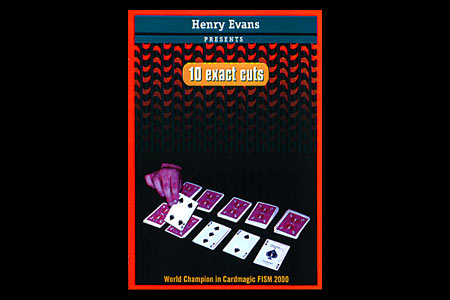 Description
Encore un tour incroyable sur le thème de la triche mis au point par le champion du monde en cartomagie de l'année 2000.
Rares sont les êtres humains capables de contrôler la totalité d'un jeu de cartes après un mélange. Grâce à cette technique vous ferez partie des rares à pouvoir réaliser ce genre de démonstration.
En effet le magicien, après avoir mélangé le jeu, va le coupé en 10 tas différents. Il fait cela très rapidement. Ce qui est impressionnant c'est que dans le premier tas se trouve une seule carte, dans le second se trouvent 2 cartes, dans le troisième 3 cartes, etc, jusqu'au dixième où se trouvent 10 cartes.
Mais ce n'est pas tout ! En retournant le première carte du premier tas, il s'agit de l'As de pique, sur le deuxième tas le 2 de pique, sur le troisième le 3 de pique, etc, jusqu'au dixième où se trouve le 10 de pique.
Par la suite il va également retrouver le valet, la reine et le roi d'une façon très visuelle !
Pas de manipulations trop compliquées
Jeu subtilement truqué
DVD en anglais
Conçu par Henri Evans
Qualité Bicycle

Return to the catalogue


We advise you with this product :
1.
Mirage Deck
11 €