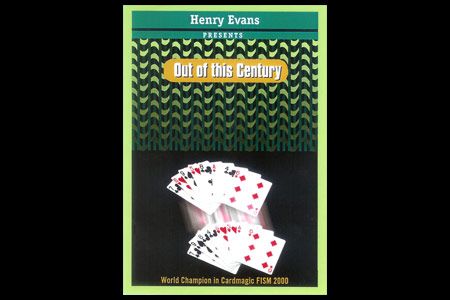 Description
Henry Evans a créé une
version incroyable
du tour que l'on appelle l'huile et l'eau.
Le jeu est présenté au spectateur, 11 cartes sont mises à part, le reste du jeu est mélangé par le magicien, puis séparé en deux parties égales.
Chacune des parties est donnée à un spectateur pour que chacun mélange son tas. Le magicien mélange également ses 11 cartes.
Le petit tas de 11 cartes est ensuite posé sur la table et on dispose de part et d'autres les tas des deux spectateurs.
Le magicien retourne le petit tas et on se rend compte que les
cartes rouges et les noires sont séparées
: noir d'un côté et rouges de l'autre.
Ce qui est encore plus incroyable c'est qu'en retournant le tas d'un des spectateurs, celui qui se trouve du côté des cartes noires du tas de 11,
toutes les cartes sont noires
. Et en retournant l'autre tas, toutes
les cartes sont rouges
.
La séparation est totale !
Pourtant
les spectateurs ont mélangé
les cartes ! Ils n'en reviendront pas !
Très bon effet
Déconseillé aux débutants
Livré avec 11 cartes, et la notice en Anglais et en Français

Return to the catalogue


We advise you with this product :
1.
Ambitieuse Ultra visuelle
25 €