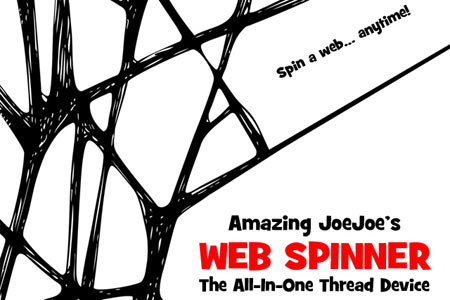 Description
Pour ceux qui ne connaissent pas, ce gimmick vous permet non seulement de transporter et conserver du fil invisible sur vous, mais surtout il vous permet de placer du fil à tout moment et sur n'importe quel support, même devant les spectateurs sans qu'ils ne s'en rendent compte. C'est une idée de génie ! Un gimmick révolutionnaire et indispensable !
Recevez donc ce fabuleux gimmick sans DVD, il s'agit là de la recharge seule.
Magie forte et puissante
Outil révolutionnaire
Facilité de transport
Facilité de mise en place
Vendu seul, sans DVD

Return to the catalogue


You can find this magic item in :
1.
JoeJoe's Web Spinner (DVD + Gimmick)
49.5 €