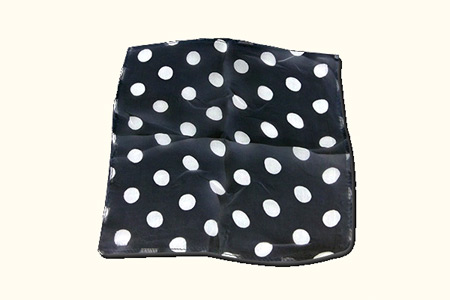 Description
Magnifique foulard à pois très léger et peu volumineux. Les pois sont imprimés sur le tissu en soie (et non collés).
Ce foulard est idéal pour transformer un foulard classique en foulard à pois ou inversement, notamment grâce à un manicolor ou un FP.
Il fait 22.5 cm de côté et vous pouvez le trouver de couleur blanc à pois noir ou noir à pois blanc.
Soie légère et peu volumineuse lorsqu'elle est compressée
Couleurs : Noir (à pois blanc) ou Blanc (à pois noir)
Tissu de qualité

Return to the catalogue


We advise you with this product :
1.
Manicolor Dye Tube (Vernet)
13.5 €

2.
Classic Thumb Tip (Vernet)
4.5 €