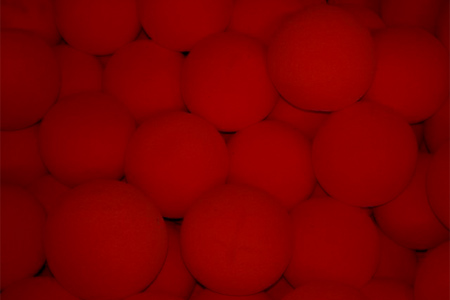 Description
Sachet économique de 50 balles Goshman super-soft. Diamètre : 2,8 cm (1 Inch)
Vous réaliserez de magnifiques apparitions, productions, disparition, téléportations et autre, grâce à ces balles de très bonne qualité... Idéal pour vos stages de magie ou pour travailler à l'hôpital !
Les balles-éponge sont réalisées en mousse synthétique spéciale. Ces balles ont été crées par Albert Goshman.
Elles ont la particularité d'être SUPER-SOFT c'est à dire que la compression de chaque balle est maximale donc ces balles peuvent aisément se cacher dans vos mains !
Elles se prêtent à toutes sortes de routines et même avec des gobelets (à la place des muscades) en raison de leur extrême maniabilité et de leur faculté de compression.
Balles de qualité professionnelle
Fabrication Goshman
Couleurs Disponibles : Rouge, noir

Return to the catalogue


We advise you with this product :
1.
DVD Les Balles Mousse
29.5 €

2.
DVD Les balles éponges
29.5 €